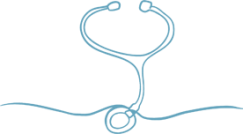 Book your appointment online any time of the day or night. You don't have to be a registered client and it's quick and easy! Choose a vet and time to suit you.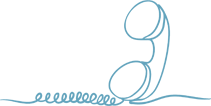 We love to hear from you. There's lots of ways to get in touch; phone, e-mail and even text! Please click below to find out more…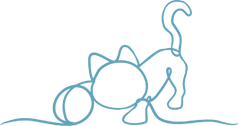 Cover all your pets preventative healthcare needs for only £9.99 per month. The perfect complement to insurance.
Our two dogs have been with Knutsford Vets for over a year now and have always been well looked after here. This week however one of the dogs suffered a spinal injury during the night. Paul answered the call immediately and was round at the house within 15 minutes to examine her. The care and attention from Paul and all of the staff was exceptional and within hours we were referred to a specialist for further investigation. As a result of the care we received the dog is now back home, the recovery will take a long time but we are just thankful she is still with us. I cannot recommend Knutsford Veterinary Surgery enough, they are simply outstanding and caring professionals.
Jonathon Swithenbank
08:48 16 Dec 17
Friendly, helpful, lovely staff. Couldn't be happier with the service we've had. All are very knowledgeable. Highly recommend a visit.
Mike Mccaffery
10:47 02 Aug 17
Cannot recommend highly enough. Polite, professional, caring. Nothing is too much trouble - excellent service.
Paul Berrington
08:04 27 Jun 17
I've taken many of my pets here and every time they are treated with love, care and expertise. I've seen every vet, every vet nurse and had the same great experience every time. They always put the pet before the money, and always research to make sure your pet is getting the best care.
Laura Viarisio
12:02 01 Jun 17
First visit with Paul and I cannot recommend him and the surgery highly enough. My dog is very scared of the vet and Paul was so kind with her. He was extremely thorough and explained every aspect of his diagnosis to me. I came away feeling that we are in good hands and that he and his team would do all they could to make any pet comfortable and well.Thank you so much 🐶
Debby Carr
07:28 29 Apr 17
My animals love coming to this practice. It's friendly, the staff are caring and they get such wonderful care. We switched from another local practice to Knutsford Vets several years back because of lack of care and customer service, and we have be so pleased since. Paul and his team are the best around, and many, many people I speaking are of the same opinion. All staff are extremely professional and highly qualified, so you know your pets are in very safe hands. I recommend everyone to bring their animals here. If my animals are happy (they actually enjoy going to the vets now....dogs and cats), then I am happy.
Kate Parker
17:41 16 Mar 17
Your Vets in Cheshire and Manchester