Knutsford Vets Surgery

– Family Owned Vets in Knutsford, Cheshire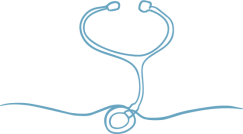 Book your pet's appointments with Knutsford Vets online 24/7. We offer a variety of veterinary and nurse appointments throughout the day to suit your availability at our vet clinic in Cheshire.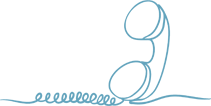 If you have a question or concern about your pet's health, we're here to help. Simply ring our vets in Knutsford on 01565 337 999 or click the button below and we will do our best to advise or resolve your problem.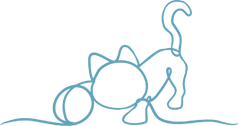 Cover all of your pet's preventative healthcare needs with Knutsford Vet Surgery from just £13.99 per month. Our Gold Plan is the perfect complement to pet insurance and provides peace of mind to all loving pet owners.
Veterinary Referral

Services at Knutsford Vets Surgery

Ophthalmology
Dr Paul Adams leads our Ophthalmology service at Knutsford Veterinary Surgery. He has been taking Ophthalmology referrals since 2011. Our vets in Cheshire is equipped with a wide range of specialist diagnostic and surgical equipment to cater for a variety of ocular health issues.
Dermatology
Dr Rachel Caines leads our Dermatology service at Knutsford Vets and achieved her certificate in veterinary Dermatology in ***. Feel confident that your pet is in safe, knowledgable hands when bringing your pet to us with any skin related issues.
Orthopaedic Surgery
Knutsford Vets offer a range of inhouse Orthopaedic services including tibial plateau levelling osteotomies (TPLOs), lameness assessment and arthritis clinics. In conjunction with our specialist Orthopaedic surgeon, more advanced conditions can be treated, including; angular limb deformities, hip and elbow surgery in addition to tendon and ligament problems. Let Knutsford Vets provide outstanding Orthopaedic surgery services to help your pet get back to their happy and healthy self.
Endoscopy
Endoscopy allows us to pass a camera into various orifices including the oesophagus and stomach, airways colon and bladder. It's a great minimally invasive technique to remove foreign bodies, take biopsies and to look at anatomy. Led by our internal medic, Dr Hannah Bills-Brown we plan to extend this service further in 2023 with the unveiling of our new vets practice.
Soft Tissue Surgery
The Knutsford Vets team have over 50 years experience. We're skilled surgeons offering a range of techniques. For our specialist procedures, we enlist the services of the expert Catherine Sturgeon, our a diplomat surgeon who performs a range of complex soft tissue surgeries, right here at our vets in Cheshire.
Specialist diagnostic imaging
Knutsford Veterinary Surgery offer a range of advanced diagnostic techniques including digital radiography and ultrasonography. For those tricky cases we enlist the services of our specialist, advanced diagnostic imager to help gain a clearer understanding of the problem in question.
Cardiology
We understand that Cardiology problems can be quite concerning for loving pet owners. That is why we offer travelling Cardiology services from cardiology professionals right here at our vets in Knutsford, so that you can feel comfortable your pet is in safe hands.