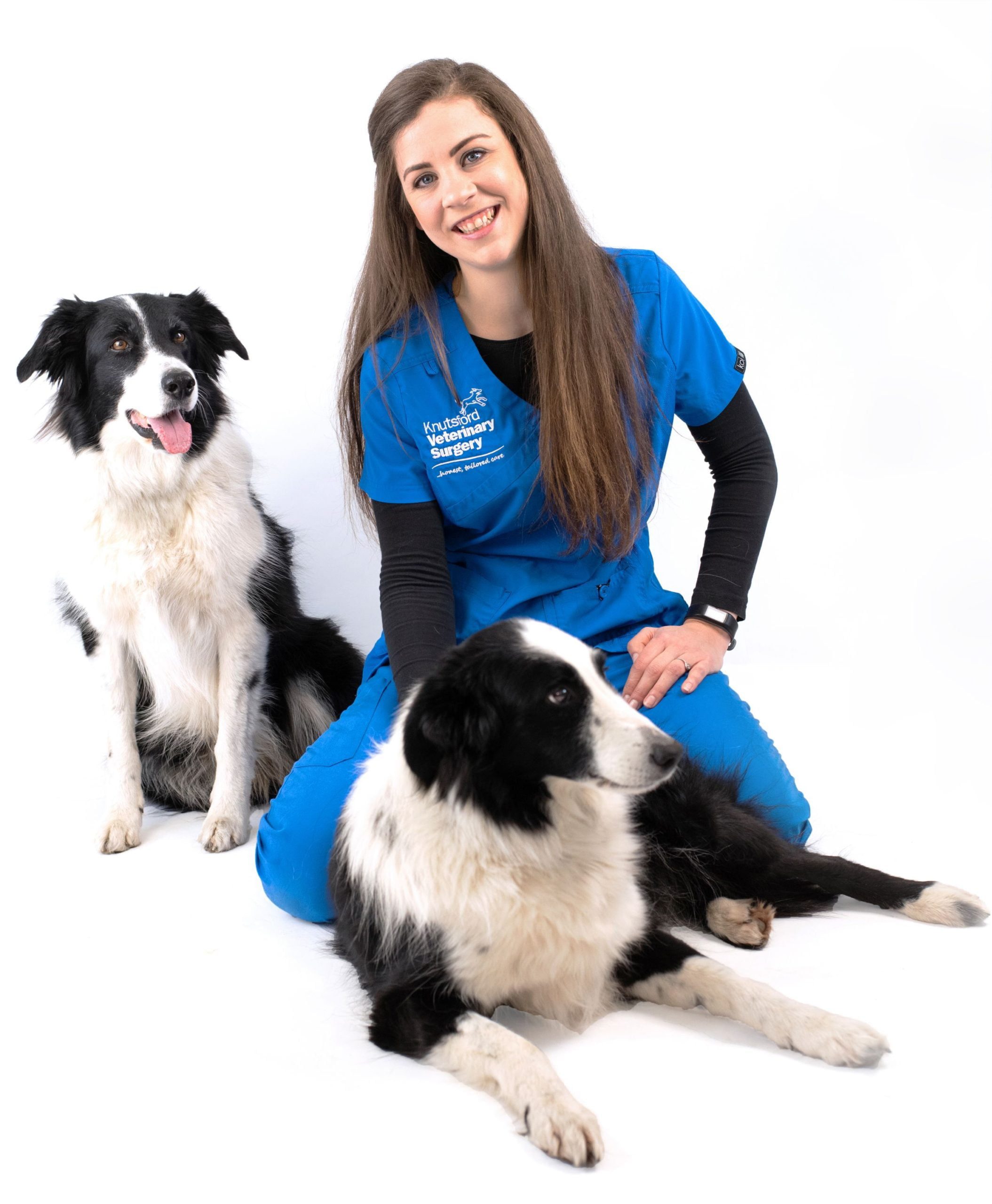 About Elodie
Elodie is a veterinary nurse and alongside Holly delivers a wide range of vital services here at Knutsford Veterinary Surgery, including health checks and a range of pre-operative procedures. You can find out more about her below.
What pets do you have?
Two border collies, Mila and Hailey
How long have you done your job?
I've been a veterinary nurse since 2014, working at the surgery since July 2018.
Do you have any qualifications or additional training?
Yes, I have a Diploma in Veterinary Nursing
What does your job entail on a day-to-day basis?
Everything and anything. Veterinary Nurses are a jack of all trades! As well as helping out with a range of procedures, such as x-rays, ultrasound and radiography, I also run a range of nurse led clinics. This could be weight clinics, post-op check-ups or six month health checks.
What do you enjoy most about your job?
I love being part of such an amazing and friendly team here at Knutsford Vets Surgery.
Most Unusual Animal Treated
Black Mamba
Favourite song and favourite film
Favourite song is Time of Your Life by Greenday and I don't really have a favourite movie because my husband says I fall asleep halfway through them all.
Favourite Dog Walk
Anywhere in the Lake District.
What other interests do you have outside of work?
Sewing, agility, hiking and reading!