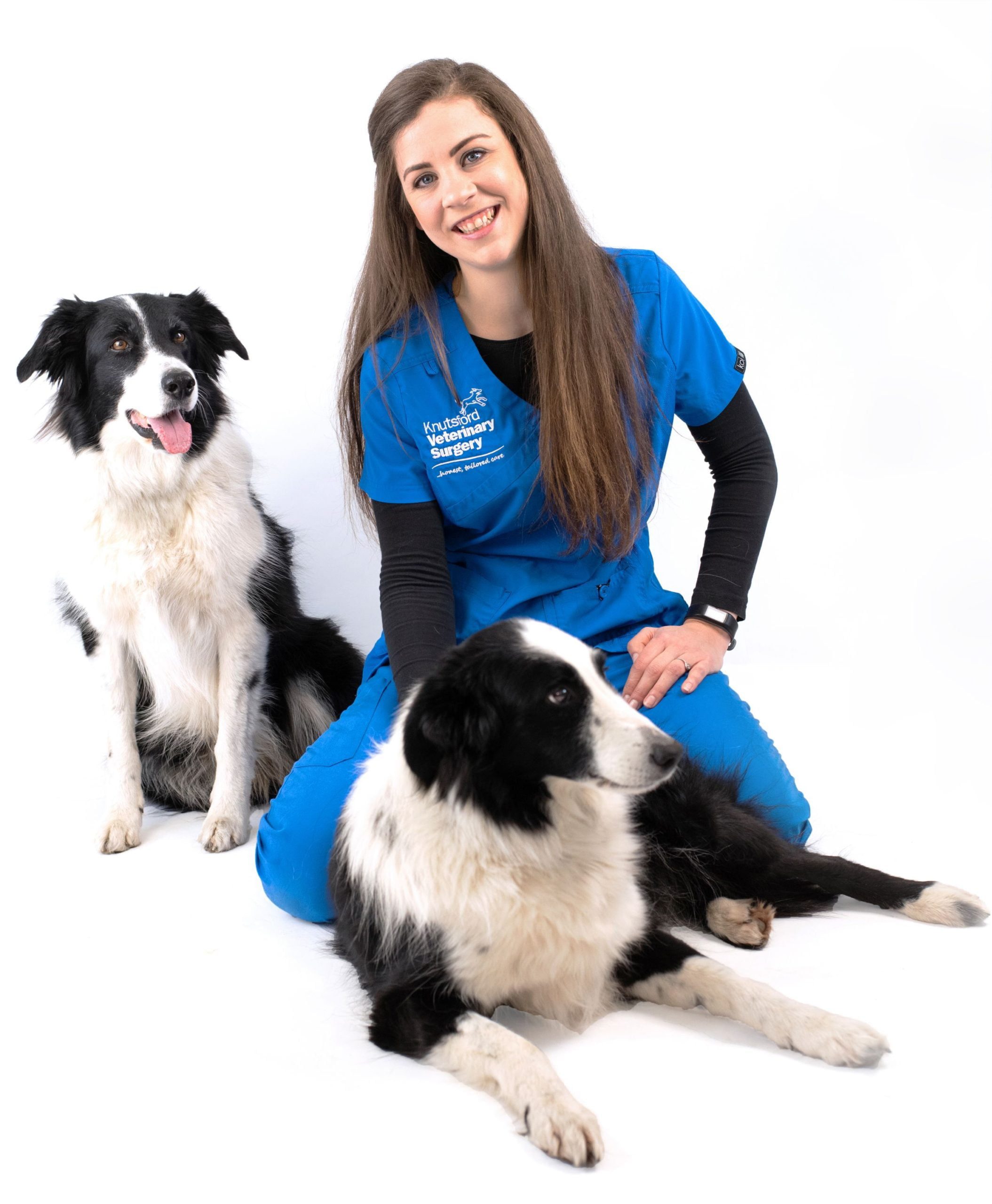 About Elodie
Elodie is a Veterinary Nurse and alongside Holly delivers a wide range of vital services at Knutsford Veterinary Surgery, including health checks and a range of pre-operative procedures. Elodie has a degree in Veterinary Nursing and has been a nurse since 2014.
Her daily activities include helping out with a range of procedures, such as x-rays, ultrasound and radiography, I also run a range of nurse-led clinics. This could be weight clinics, post-op check-ups or six month health checks. Veterinary Nurses are a jack of all trades! Elodie loves being part of such an amazing and friendly team at Knutsford Vets Surgery.
Outside of work, Elodie enjoys sewing, agility, hiking, reading and walking her two border collies, Mila and Hailey. Her favourite song is Time of Your Life by Greenday and she doesn't really have a favourite movie because she falls asleep halfway through them all. The most unusual animal Elodie has ever treated was a black mamba.