Helping diagnose and manage glaucoma in your pet
Our pet's eyes are the window to their world so it's important that they remain healthy. Unfortunately glaucoma is a relatively common condition which can lead to blindness in dog's. With this in mind, early diagnosis and management of the condition are essential to ensure that your pet can still maintain a good quality of life.
Luckily, Knutsford Vets have a range of high tech equipment and special veterinary expertise that will help diagnose your pet's eye problems. We also have a pet drug dispensary which can provide you with medication to help you maintain your pet's eyes. If you suspect your pet has glaucoma, or you would like a helpful second opinion on your pet's glaucoma treatment, why not book an appointment today?
Specialist equipment
We've invested in high tech equipment that allows us to treat and diagnose a variety of eye conditions. In addition, we also have on site testing equipment allowing us to provide you with answers to your pet's health concerns in double quick time so that they can get the treatment they require.
This means we're the perfect vets to help manage your pets long term eye concerns or help offer a vital second opinion.
No need for referral
Did you know clients can book a referral or second opinion direct with us at Knutsford Veterinary Surgery? Simply click on the "Book an Appointment" link below. We'll take care of the rest. This means you can gain complete peace of mind when it comes to treating your pet's eye conditions.
Dr Paul Adams – GP Cert(Ophthal)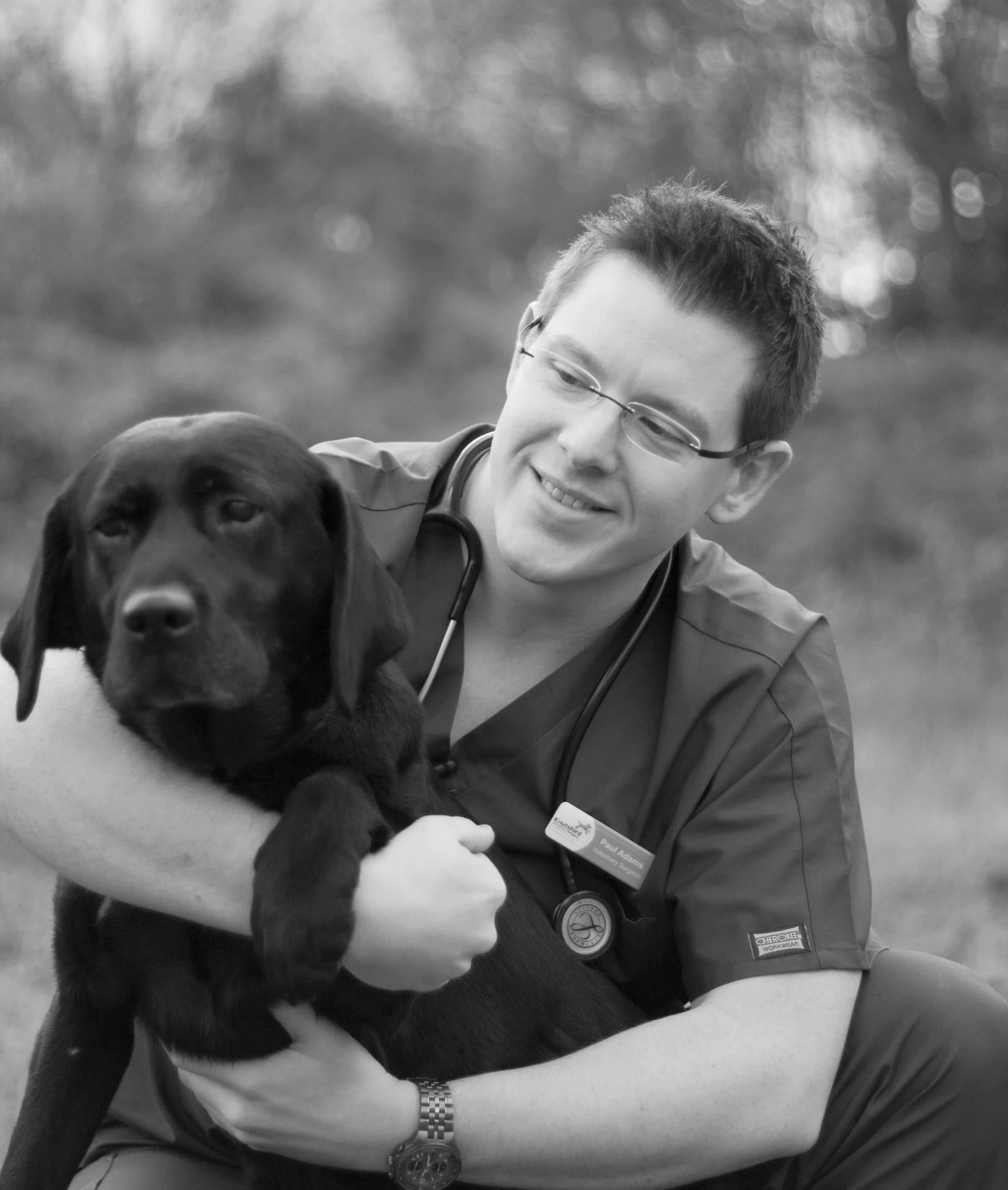 Lead vet Paul Adams holds the ESVPS Certificate in Veterinary Ophthalmology which means he has extensive further training and experience in this field.

How we can help
There are many reasons why you should choose Knutsford Veterinary Surgery if your pet is suffering from any kind of eye ailment.