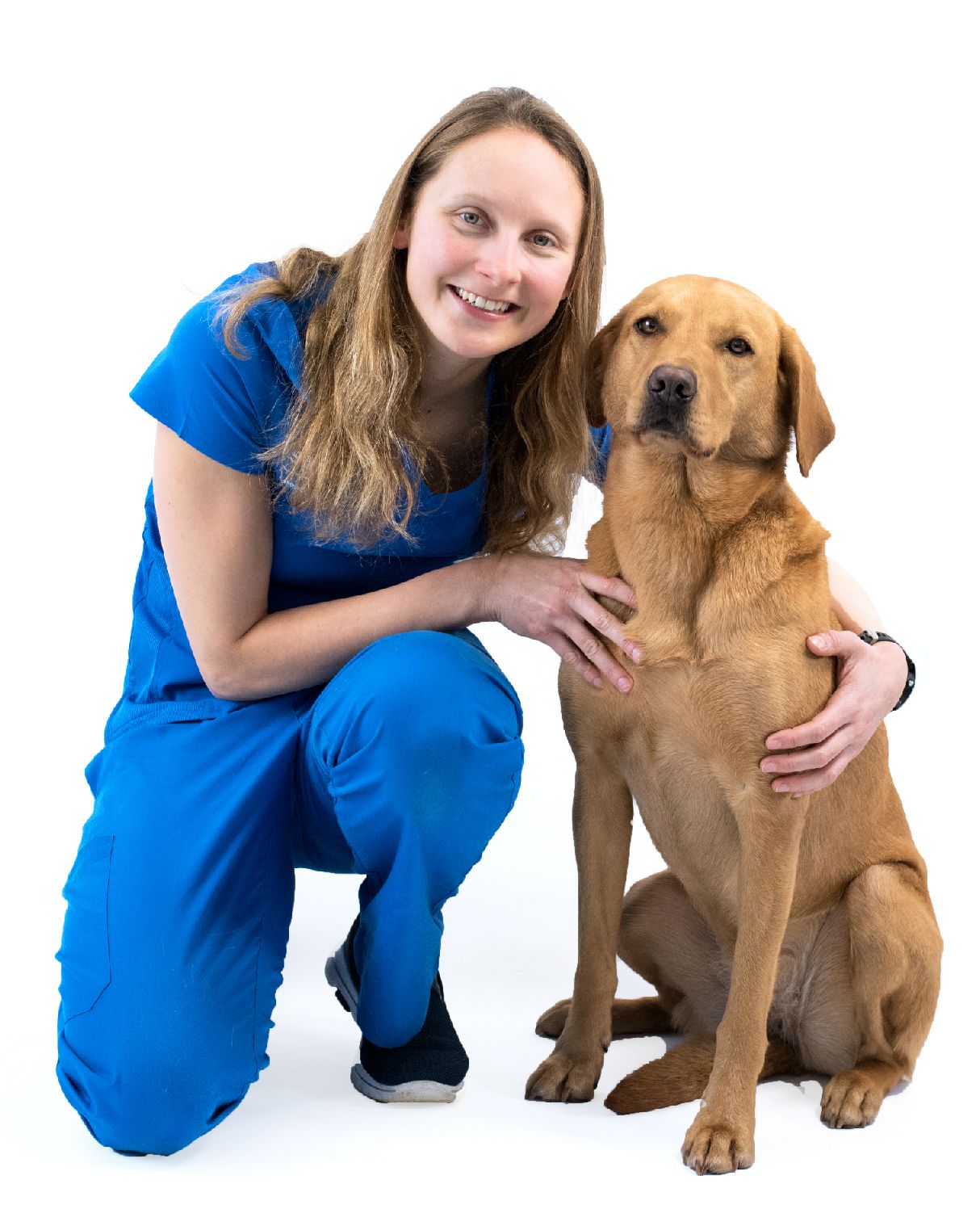 About Jo
Jo is one of the vets at Knutsford Veterinary Surgery and the newest member of our team. She has worked as a vet for five years prior to joining our team in December 2019. Jo brings a varied range of experience to the team having also worked in a farm and equine practice prior to joining. Here's more about her.
What pets do you have?
Bonnie who is a fox Red Labrador
How long have you done your job?
I've worked as a vet for five years. After graduating from Glasgow University in 2014, I moved to Northumberland to work in farm and equine practice for three years. Since then I have been working my way back home to Cheshire, where I grew up, not too far from Knutsford.
Prior to joining the team here I was working in Derbyshire in a mixed vet practice treating farm, equine and small animal patients. I joined Knutsford in December 2019, to focus on small animals and develop my interest in surgery.
What does your job entail on a day-to-day basis?
Consulting and surgical procedures as well as caring for any in patients we may have.
What do you enjoy most about your job?
Providing the best care I can and seeing the positive outcomes as a result of this.
Favourite song and favourite film
The Greatest Showman… Any Musical.
Favourite Dog Walk
Love hiking in the mountains in the Lake District with my dog Bonnie.
What other interests do you have outside of work?
Outside of work, my time is taken up with triathlon where I compete for Great Britain as an amateur triathlete across half ironman distance alongside my enthusiastic training partner Bonnie the labrador. What she lacks in bike skills she makes up for in run speed and endless energy (the dog that is).