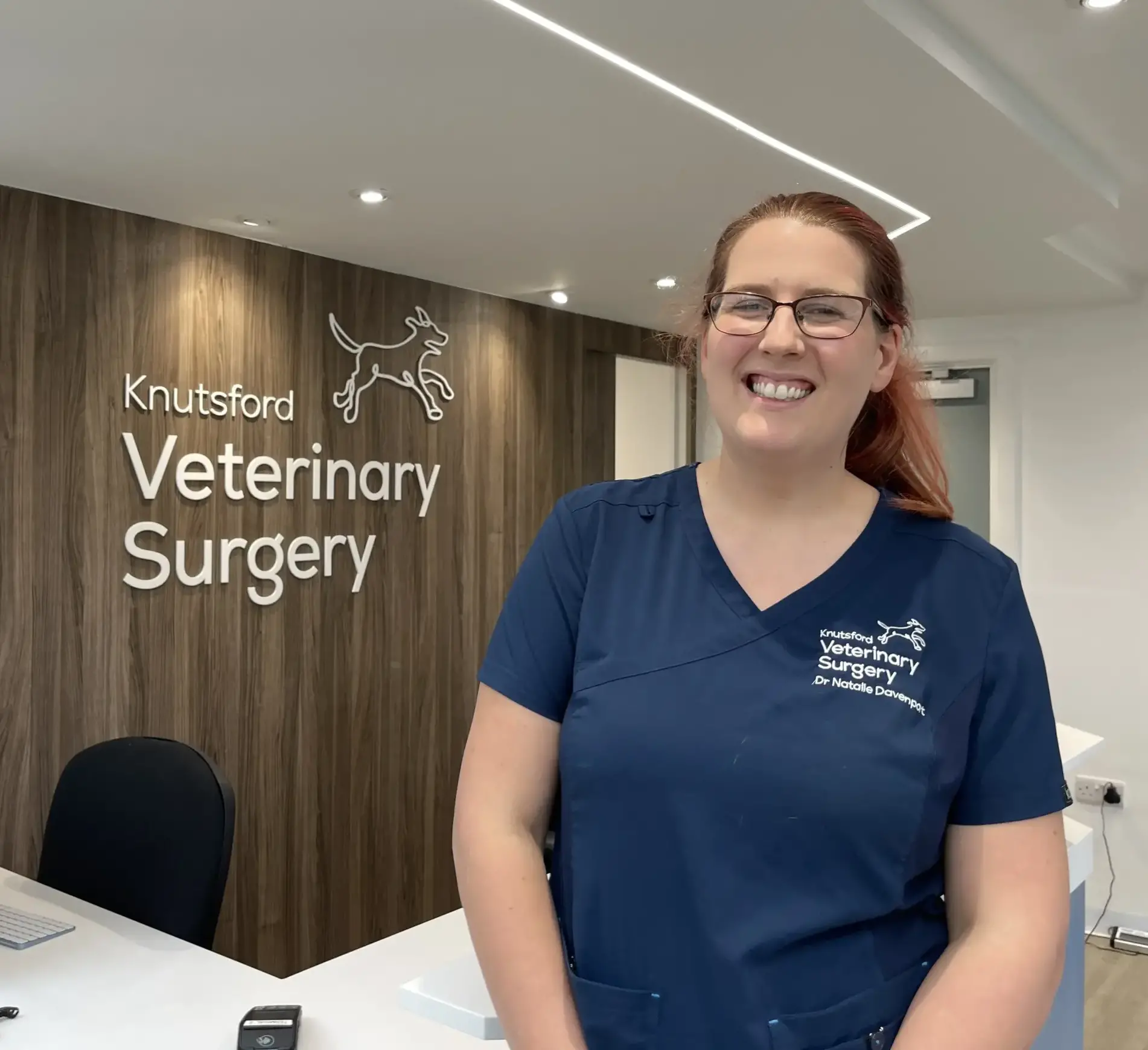 About Dr Natalie Davenport BVSc MRCVS
Tell us a bit about you.
I have grown up in Cheshire on a dairy farm surrounded by animals all my life. There was never really a question about what I wanted to be when I was older, I just knew being a vet was for me. I achieved my goal and graduated from Liverpool University in 2013. After a couple of years of practice out on the farms, I decided to commit fully to looking after small animals. I love the feeling of being able to build rapport with my patients and clients.
Have you ever treated an unusual pet or species?
I have covered a lot of different species within my first years in mixed practice such as cows, horses, donkeys, sheep, pigs. More recently it would be dogs, cats and rabbits with the occasional ferret and wild animal casualties such as hedgehogs.
Do you have any qualifications or additional training?
Official Veterinarian for small animal exports
What does your job entail on a day-to-day basis?
Routine health care from general vaccinations and neutering procedures; to treating sick and injured pets. With the ability to work up cases with diagnostic bloods, imaging (x-rays and ultrasound) and as needed to perform routine and emergency surgical procedures.
What do you enjoy most about your job?
I have always enjoyed working through problems to try and find the answers. The ultimate reward is a happy and healthy pet.
Favourite film
The Lion King.
Favourite song
Faithless- Insomnia.
What other interests do you have outside of work?
Outside of work I have two crazy spaniels, Ben and Darcy. Darcy is a recent addition so we're currently learning gun dog training methods to try and curb his scenting nose. I'm hoping to try out other training disciplines as well. My other dog Ben is just about tolerating the new addition to the household.
I am also quite active as a regular horse rider. I decided to learn how to play the piano last year and am working through the musical grade exams. It's never too late to start learning something new and I have found out just how much I love it. I am fortunate to have a close family nearby so also spend lots of time with them as well.
My favourite thing about Knutsford
Knutsford is a beautiful town and I have enjoyed many visits to the shops, markets and
The Courtyard Coffee House
and Penny Farthing Museum. Tatton park is a beautiful place to walk especially in autumn with the rutting deer and then the obligatory cafe stop.