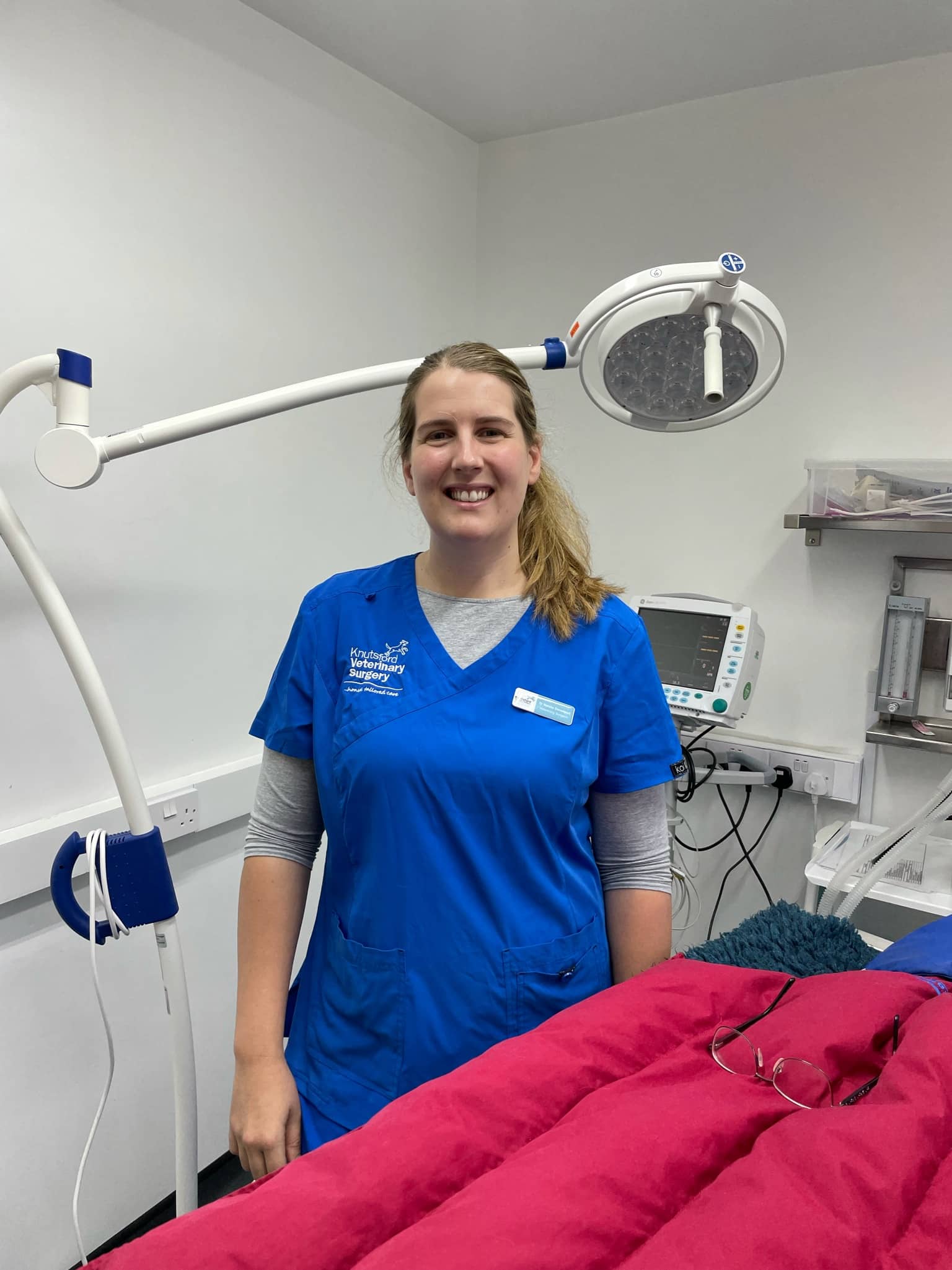 About Natalie
Elodie is a veterinary nurse and alongside Holly delivers a wide range of vital services here at Knutsford Veterinary Surgery, including health checks and a range of pre-operative procedures. You can find out more about her below.
What pets do you have?
Sprocker spaniel called Ben
How long have you done your job?
8 years
Do you have any qualifications or additional training?
Bachelor of Veterinary Science (BVSc) MRCVS, Official Veterinarian for small animal exports
What does your job entail on a day-to-day basis?
Routine health care from general vaccinations and neutering procedures; through to treating sick and injured pets. With the ability to work up cases with diagnostic bloods, imaging (x-rays and ultrasound) and as needed to perform routine and emergency surgical procedures.
What do you enjoy most about your job?
I have always enjoyed working through problems to try and find the answers. This is done through building a relationship with the clients and their pets. The ultimate reward being a happy and healthy pet.
Most Unusual Animal Treated
I have worked in both small and large animal practice so have come across many different species. I'm not sure what the most unusual but the list is quite varied. wildlife: hedgehogs, owls, exotics: Guinea pigs, hamsters, ferrets, small animals dogs, cats, rabbits, large: cows, horses, sheep, goats, pigs, donkeys, chickens.
Favourite song and favourite film
Lion king. To hard to choose a favourite song but I love musicals so I'll choose a genre.
Favourite Dog Walk
Marbury Country Park Northwich
What other interests do you have outside of work?
Horse riding, running, walking with my dog. I have grown up on a dairy farm so countryside in general. I enjoy baking.