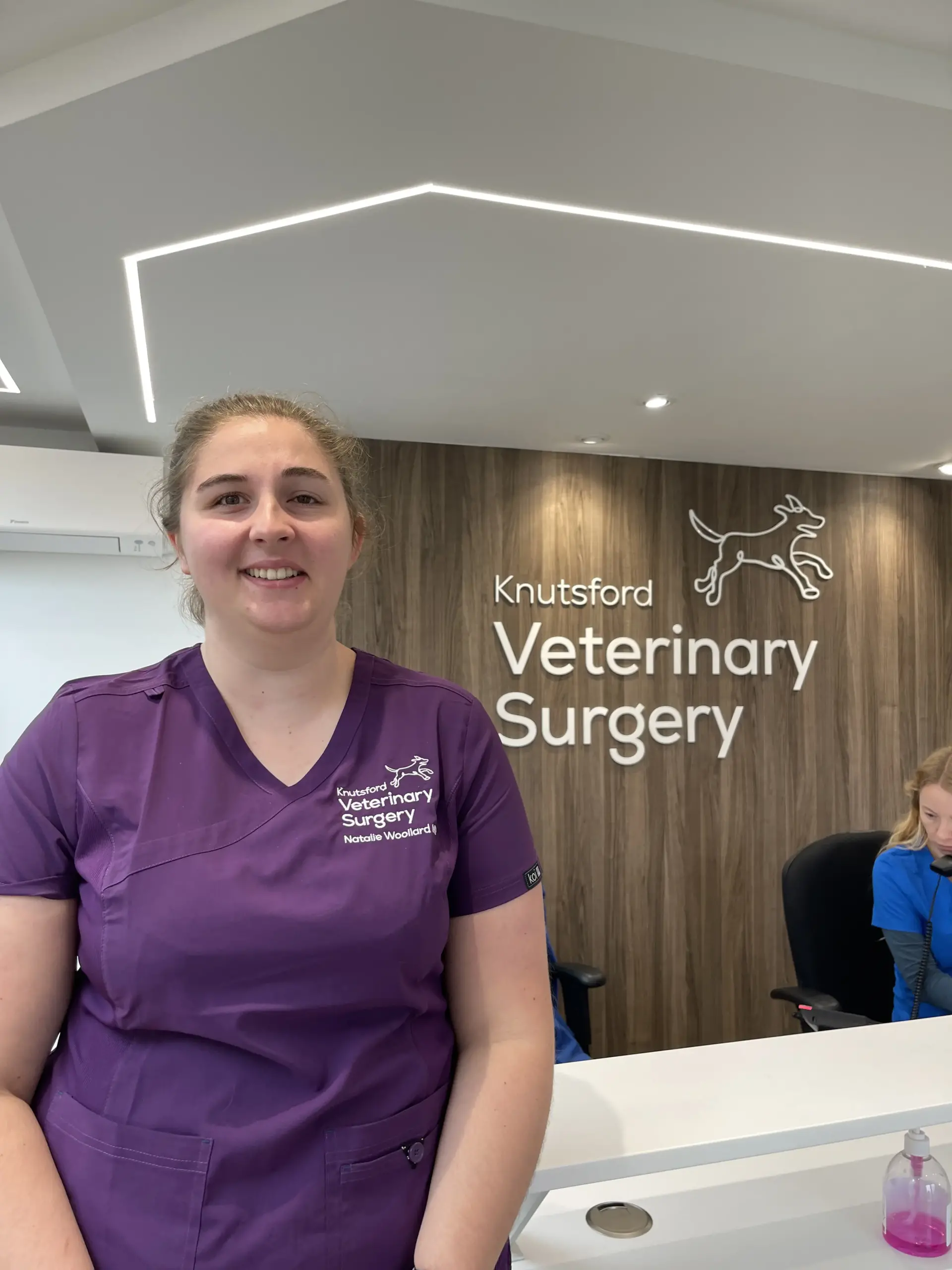 About Natalie Stanley BSc (Hons) Veterinary Physiotherapy
Tell us a bit about you?
Hi, I'm Natalie Stanley and I am Knutsford Veterinary Surgery's newest Patient Care Assistant. I have previously worked for several years in a similar role at a vets in Cheshire but undertook a degree in Veterinary Physiotherapy, qualifying in 2021 before coming back into clinical practice at the beginning of this year.
Do you have any qualifications or additional training?
Yes, I am an SQP (Suitably Qualified Person). An SQP is a category of professionally qualified persons who are entitled to prescribe and/or supply certain veterinary medicinal products under the Veterinary Medicines Regulations. I also hold my veterinary care assistant qualification and a degree in Veterinary Physiotherapy