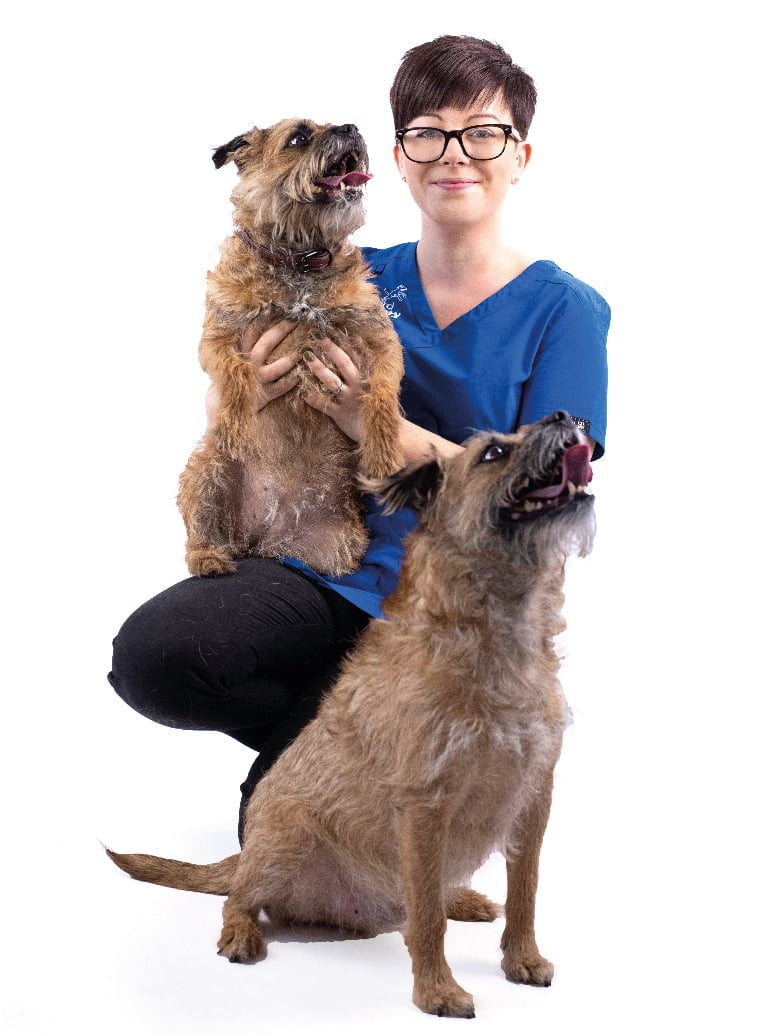 About Sarah
Sarah has been a member of our friendly reception team here at Knutsford Vets Surgery since May 2018. Working alongside Becky, she'll book your appointments and welcome you and your pets to the surgery, ensuring your visit is as stress free as possible. Here's a bit more about Sarah.
What pets do you have?
Dudley & Daphne (Border Terriers)
Do you have any qualifications or additional training?
I'm the appointed First Aider at the surgery.
What does your job entail on a day-to-day basis?
I have a varied job at the surgery, answering the telephone, meeting and greeting clients, monitoring emails, ensuring the surgery staff have everything that they need and on occasion cleaning up after pets!
What do you enjoy most about your job?
I love talking to clients and being part of the Knutsford Vets family!
Favourite song and favourite film
Anything you can dance to, anything featuring Dwayne Johnson, Vin Diesel and Jason Statham (especially The Fast and Furious films)
Favourite Dog Walk
Whitegate Way – used to ride my horses on it and now I walk my dogs on it.
What other interests do you have outside of work?
I have toddler twins and they take up most of my time! Plus I love going on holiday, Center Parcs and abroad.