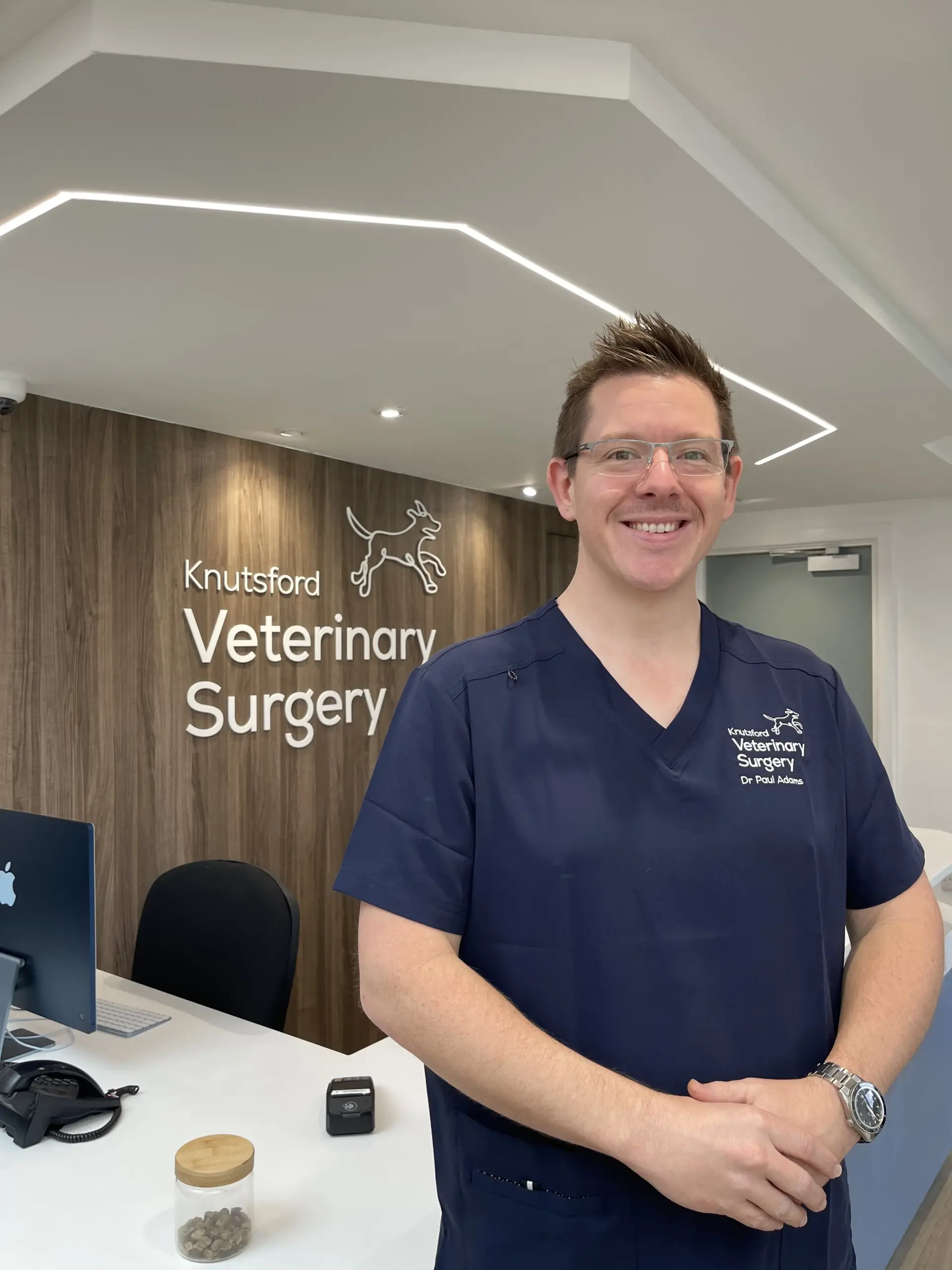 About Paul
Tell us a bit about you
Hi I'm Paul Adams. I'm the Clinical Director and Owner of Knutsford Veterinary Surgery. I opened the surgery in 2014 with my wife Charlie and have enjoyed serving pets in Knutsford and across North East Cheshire ever since. In 2007 I qualified from The Royal Veterinary College (RVC), The University of London before completing a Rotating Internship in Small Animal Medicine and Surgery at the RVC's Queen Mother Hospital for Animals a year later. Working with a range of different specialists has proven invaluable when dealing with Knutsford's sickest and most complicated patients.
What further qualifications do you have?
I completed my postgraduate certificate in Small Animal Ophthalmology in 2011 and am currently studying towards becoming an Advanced Practitioner in Veterinary Ophthalmology through the British Small Animal Veterinary Association.
What's your favourite part of being a Vet?
My favourite part of being a Vet is consulting and establishing life-long bonds with owners and pets alike.
Can you describe your typical day?
No two days are the same and the Knutsford team undertakes a whole range of medical and surgical procedures in our fully-equipped surgery. After the morning team meeting, my daily duties include consultations or operations until mid-afternoon, then catching up with paperwork and enquiries before some more consulting.
Do you have any pets?
I have two lovely Labrador Retrievers called Fen and Summer (both have allergic skin disease!)
What do you do to relax?
Outside of work, I enjoy walking the dogs, DIY and woodwork, cycling, walking with friends & family, and drinking coffee (and the occasional glass of wine).
Favourite song
My favourite song is 'Clocks' by Coldplay
Favourite film
It's got to be Forrest Gump.
Most unusual animal treated
It has to be a toss-up between a Silverback Gorilla, cheetah and white lion