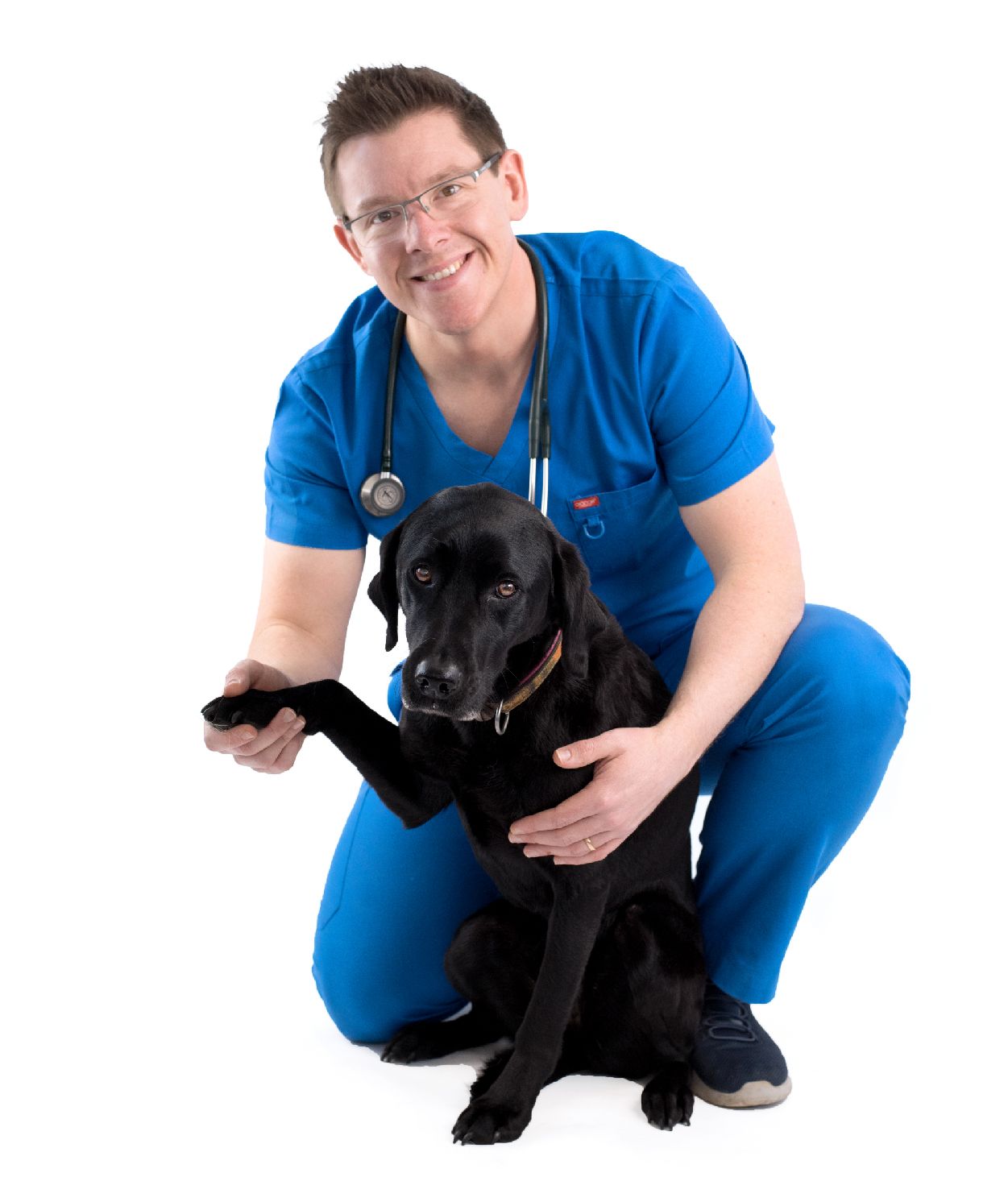 About Paul
Paul is the lead vet and owner of Knutsford Veterinary Surgery. He opened the surgery in 2014 and has enjoyed serving pets in Knutsford and across North East Cheshire ever since. Paul qualified from The Royal Veterinary College (RVC), University of London in 2007 and also has a Post Graduate certificate in Veterinary Ophthalmology. Find out more about your Clinical Director below.
What pets do you have?
I have two labradors; Fen and Summer.
How long have you done your job?
I've been a vet for 13 years, qualifying from The Royal Veterinary College (RVC), University of London in 2007.
Do you have any qualifications or additional training?
I completed a Rotating Internship in Small Animal Medicine and Surgery at the RVC the year after I qualified. In this role I worked alongside specialists in a range of specialties. This has proved invaluable when dealing with our sickest and most complicated patients.
I completed my post graduate certificate in small animal ophthalmology in 2011 and am currently studying towards becoming an advanced practitioner in veterinary ophthalmology through the British Small Animal Veterinary Association.
What does your job entail on a day-to-day basis?
I typically start work at 7.30am and catch up on pathology reports and organise my day ahead.
Patients are admitted for investigations and surgery usually 8-8.45am then we have a team meeting to discuss inpatients, the day's procedures and any other important news.
I will typically then consult or operate through until mid-afternoon. After a short lunch break, I usually consult or catch up on paperwork. In between, I take some telephone enquiries, report results and follow up on patient progress.
What do you enjoy most about your job?
The reason I love my job is that no two days are the same. We undertake a whole range or medical and surgical procedures in our fully equipped surgery and it's made even more varied by my additional eye interest and working alongside Jo and our dermatologist, Rachel.
One of the best bits is consulting. We're so lucky to have such caring owners and establish life-long bonds with them and their pets.
Most unusual animal treated
Silverback Gorilla
Favourite song and favourite film
Favourite song; Clocks by Coldplay. Favourite film; Forest Gump
Favourite dog walk
Alderley Edge/The Wizard
What other interests do you have outside of work?
I enjoy DIY and woodwork, cycling, walking with friends and family, drinking coffee (and the occasional glass of wine).