If you're interested in becoming a pet-friendly business, there are a number of factors, both positive and negative, that you need to consider. As cute and cuddly as pets can be, running a pet-friendly business isn't all fun and games! In this article, we discuss the benefits of making your business pet-friendly, as well as giving you a few tips and tricks to make it a success.
So, what are the benefits of making your business pet-friendly? Pet-friendly businesses tend to attract a wide range of new customers that otherwise may never have given your business a chance. What's more, this new custom is likely to improve sales and revenue, and customer retention.
Read on to learn more about pet-friendly businesses and how to make your business pet-friendly.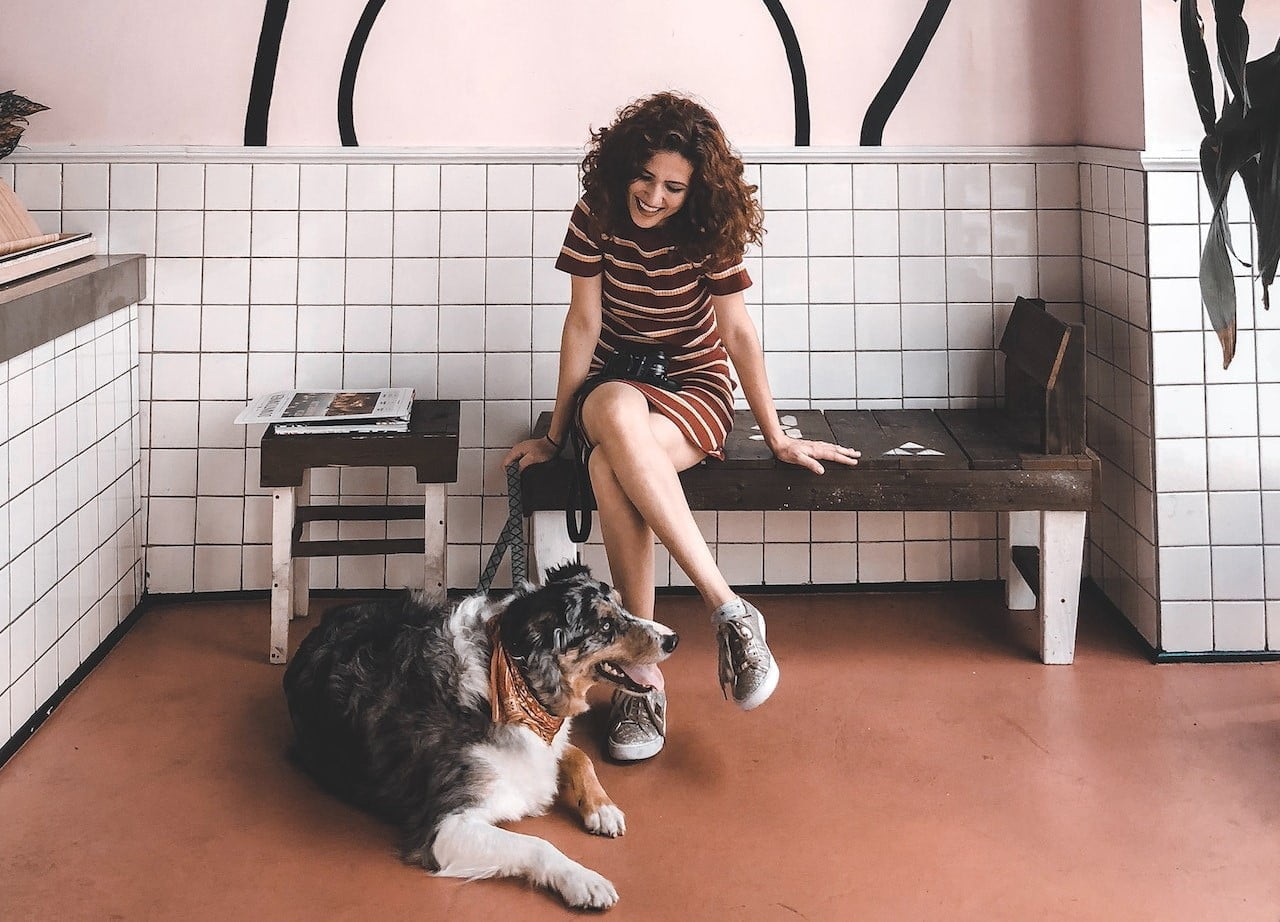 What is a Pet-Friendly Business?
A pet-friendly business is a business that not only welcomes pets, but may also optimise their environment for the health and wellbeing of pets. It's about showing your customers, or employees, that you value their pets and care for their wellbeing.
For offices, this may mean creating a space where pets are allowed to roam free (within reason), whilst for cafes and restaurants, it might mean creating a pet-friendly menu or dining area. "pet-friendly" will look different in each industry, but the core values of health, safety, and wellbeing remain the same.
What Makes a Pet-Friendly Business – 10 Tips for Success
If you're interested in making your business pet-friendly, but don't really know where to start, or if there are any specific things you need to consider, here are a few tips and tricks that might help you get started.
1. Consult Your Staff
If you are interested in becoming a pet-friendly business, the first thing you should do is to consult your staff, and determine if and how this would affect them:
Does anyone have allergies?

Does anyone have fears?

Does anyone have any ideas or concerns?

Will it affect daily operations?
At the very least it is vital that you check for severe allergies, but listening to your staff's concerns and ideas will make them feel valued. They may even present you with ideas and concerns that you didn't think of.
2. Create a Safe Environment
Once you have decided to become a pet-friendly business, your top priority should be to create a safe environment for pets. This includes:
Removing plants from pet-height – some plants are toxic to pets!

Avoid using cleaning products that could be toxic to pets

Remove any floor hazards such as trailing cables

Consider replacing carpets with easily wipeable flooring

Considering removing, replacing, or fixing moving furniture (e.g. clothing rails, product stands with wheels)

Consider rearranging products so that small products are not at pet-height (these can be choking hazards, and can be easily messed up by excitable pets)

Ensure that any water or food bowls are cleaned and replenished regularly
3. Make Customers Aware You Are Pet-Friendly
Make it immediately clear (i.e. at the entrance or at check in) that your business is pet-friendly. Some customers simply do not like animals, but others can be severely allergic to animals, and entering your business could be a health hazard.
On the other hand, this may tempt new customers inside, especially if you're located in a tourist hot spot.
4. Prepare Your Staff
Even the happiest of pets can be a handful and can act unpredictably in new situations. As such, it would be a good idea to provide training for staff that are likely to come into contact with pets. This could be training on how to handle bad situations, first aid (animal and human), or how to recognise pet stress.
5. Make Payments/Ordering Easy
If your business takes payments or orders, you should make these processes as easy as possible for pet owners. For example, using simple contactless payment methods, enabling table service in cafes and restaurants, or simply offering to carry their order to their table.
If you run a shop, you or another member of the team could offer to keep an eye on pets whilst their owners browse, try on clothes, and complete their purchases. This is such a simple offering that owners would greatly appreciate.
6. Provide Cosy Areas
Depending on your industry and environment, you might want to consider providing cosy areas for pets to rest. This could be as simple as some warm, comfortable blankets, or providing beds and other soft furnishings.
7. Provide Pet-Friendly Services
Providing pet-friendly services within your pet-friendly business can go a long way to impressing owners, and encouraging them to come back. Such services might include:
Pet-friendly menus in cafes and restaurants

Grooming services in hotels

Having pet essentials available on hand in hotels (e.g. blankets, bowls, beds, towels, etc.)

Pet-sitting or walking services where business are willing to and can accommodate it
8. Provide Water Around Your Business
This is such a simple, but effective way to make your business more pet-friendly. Simply purchase a few water bowls and place them in suitable places around your business. Keep an eye on water levels throughout the day, and be sure to clean the bowls regularly.
You may even want to place a water bowl outside your front door during the summer months to help thirsty pets that pass by.
9. Know What to Do in an Emergency
If you are a pet-friendly business, it is imperative that you, and at least one member of staff per shift know what to do in case of an emergency. This will involve effective planning, and relevant training where appropriate.
10. Provide Information on Other Pet-Friendly Places
Depending on the type of business you run, it might be useful to provide information about other pet-friendly businesses in the area, especially if you're located in busy, tourist areas, or dog walking hotspots.
For example, if you're a hotel, you could provide an information sheet with their other check-in documents, or room documents.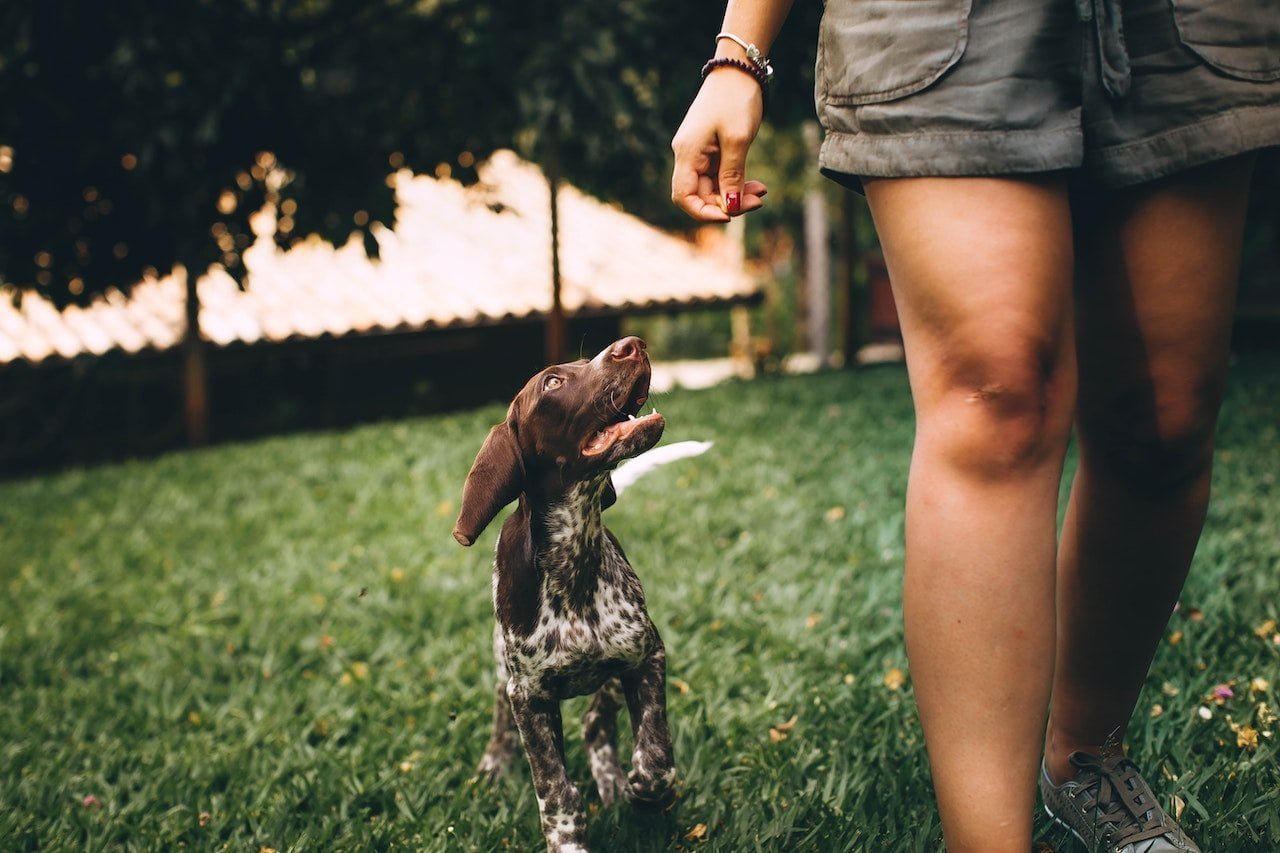 Benefits of Running a Pet-Friendly Business
Pets and owners aren't the only ones that benefit from a pet-friendly business; it's likely that your business will also reap a whole host of benefits:
Bring in New Customers

Becoming a pet-friendly business will likely bring in new customers that previously may have avoided your business, or couldn't visit, because of their pets. You may even draw in people that don't own pets, but appreciate cute, fluffy company.

Customer Loyalty

Impressing pet owners will increase the likelihood of them returning to your business in the future, rather than seeking out an alternative business. What's more, they may recommend you to friends and family.
Boosted Sales/Bookings

This new custom will also likely boost your sales and/or bookings. But, if you're a restaurant, cafe, or hotel, offering pet services or a pet menu may boost your revenue significantly.
Are There any Risks to Running a Pet-Friendly Business?
It's not all fun and games when deciding to go pet-friendly. There are a number of risks associated with allowing animals into your business, some of which can be significant, depending on the type of business you run.
Health and Safety
In some industries, such as food and hospitality, animals roaming around the business can pose a threat to health and safety. As such, you should review local regulations, and enforce a strict health and safety policy.
Allergies
Not all customers love animals, and going pet-friendly means that you risk turning away custom from non- animal lovers, as well as those with allergies.
Ruined Flooring, Furniture & Goods
It is reasonable to expect that furniture, flooring, and stock may become damaged as a result of allowing animals into your business. As such, it may be a good idea to replace existing furniture and flooring with alternatives that are easy to clean and rearrange stock so that any high-priced, valuable, or fragile items are out of reach.
Final Things to Consider Before Making Your Business Pet-Friendly
We've probably already mentioned everything you need to think about before making a move to becoming pet-friendly, but, to help you make a decision, here's a quick roundup of everything you need to consider:
Health and safety for both humans and animals

Allergies

Damage and maintenance

Staff opinions

Additional costs

Additional training

Increased customer base (or alienating existing customers)

Increased sales and revenue
Spotlight on Knutsford's pet-friendly Businesses
At Knutsford Veterinary Surgery, we obviously love animals, but did you know that there are a whole host of other pet-friendly businesses in town? Next time you pop in for a check up, why not stop for a coffee, or browse the local market?
Around Knutsford, we have a variety of pet-friendly cafes, markets, shops, and even a pet-friendly rooftop terrace. Here's a few of our favourites:
Dexter & Jones
Dexter & Jones is a Craft Beer, Artisan Gin, and Fine Wine shop and bar located in the heart of Knutsford, offering over 450 different craft beers, 10 draft beers, more than 150 small batch gins, and over 60 different Wines. Owners Katy and Adam have three dogs at home, and are happy to welcome your furry friends into the shop anytime. Drop in to try some of the best craft and artisanal drinks around, alongside a great community of friendly faces.
Cross Keys Hotel
The Cross Keys Hotel is a traditional hotel and restaurant located in the heart of Knutsford that is ready to welcome your entire family, pets included. Enjoy classic, hearty pub food, a good pint, and live sports coverage. The Cross Keys Hotel also offers dog friendly rooms if you need a place to stay overnight.
The Knutsford Market
Knutsford Market is an indoor market home to a wide range of trades, and welcomes the whole family, including pets, for a great day out. Inside the market hall, you'll find stalls from local traders specialising in:
Crafts and handmade items

Greengrocers

Butchers

Wine sellers

Plastic-free goods

Vintage records

Clothing and accessories

Plants

And much more
Why not pop in on your next trip to Knutsford and support your local sellers? Alternatively, we also have a local Maker's Market that focuses on artisan food, drink, and crafts, and is open on the first Sunday of each month.
Books Your Appointment at Knutsford Vets
At Knutsford Vets, our number one priority is making sure your pet is happy and safe while we treat them. This all starts with our relaxed and clean environment. Book your appointment at Knutsford Vets today so our expert vets can examine your pet, carry out necessary tests and provide you with answers as soon as possible.