Veterinary Ophthalmology at Knutsford Vets
Our ophthalmology service at Knutsford Vets exists to carefully diagnose and treat your pet's eye conditions. We run our eye vet clinic to give you peace of mind, whilst offering your pet a solution as relaxed, pain free and straight forward as possible.
For a primary assessment or a useful second opinion:
Our Expert Vet Ophthalmologist is Here to Help
Knutsford Veterinary Surgery have staff additionally trained in veterinary ophthalmology, particularly in cats, dogs and rabbits. This makes us the number one choice in Knutsford and the wider Cheshire area.
Ophthalmology Specialist Equipment
At Knutsford Vets, we have invested in a number of specialist, high-tech pieces of equipment that allow us to diagnose and treat a range of different eye conditions right here on-site, speeding up testing times and providing vital insight into your pet's health.
Second Opinions & Veterinary Referrals
Did you know that Knutsford Vets can provide second opinion appointments and veterinary referrals? If you're a pet owner, ask your primary vet to refer you to us using the referral button below. If you're a veterinary professional, simply use the referral link below and provide us with the relevant case history.
Dr Paul Adams – GP Cert(Ophthal)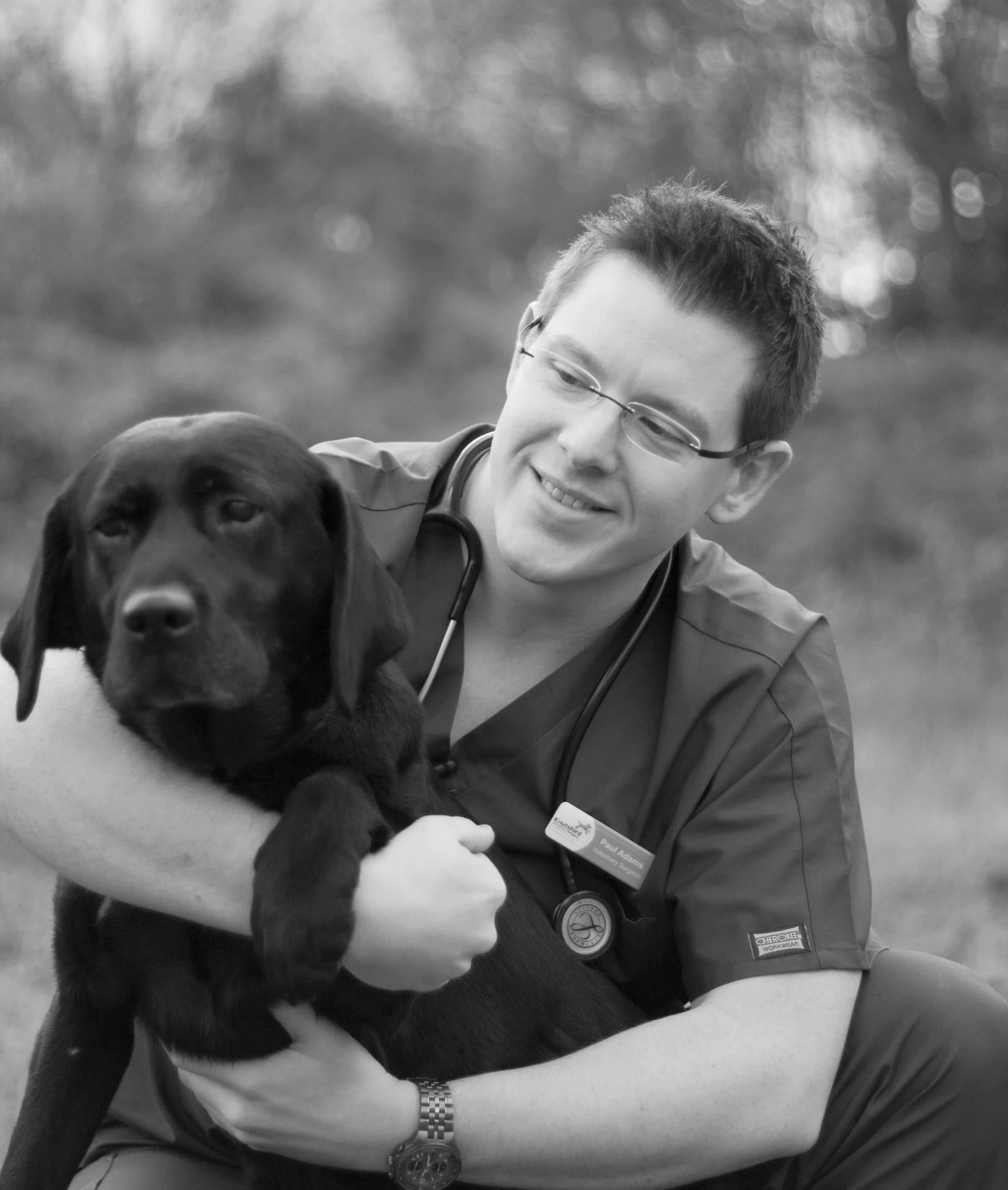 Our Clinical Director, Paul Adams has held the ESVPS Certificate in Veterinary Ophthalmology since 2011. He has extensive further training and experience in pet ophthalmology and performs a range of cat and dog eye surgeries. All this takes place in a warm, friendly and relaxed environment with honest, tailored care.

How we can help
There are many reasons as to why you should choose Knutsford Veterinary Surgery you're concerned about the health of your pet's eyes; here are just a few:
Eye Surgery in Pets
When it comes to maintaining and restoring your pet's vision, our veterinary ophthalmologist at Knutsford Vets can diagnose, treat and manage a wide range of ophthalmology concerns with advanced procedures including surgery.
Common Eye Conditions in Pets
At Knutsford Vets, our eye vet ophthalmologist is experienced in treating a wide range of conditions, from diagnosis through to treatment and after care. Such conditions include (but are not limited to):
Conjunctivitis
Conjunctivitis is the term used to describe inflammation of tissue lining the inner eyelid, third eyelid and white of the eye. It can occur in both cats and dogs, leading to redness of the eye and irritation which may lead to your pet pawing or scratching the eyes.
Conjunctivitis can be caused by a number of conditions ranging from infection to more sinister underlying health issues. Luckily our team at Knutsford Vets will help you get to the bottom of it.
Eyelid Disorders
Entropion and/or ectropion can occur in many dogs due to loose facial skin, skull confirmation or lesions around the eyes. If left untreated, it can lead to more serious conditions affecting the eyes themselves. Eyelid conditions can lead to hair rubbing on the cornea causing ulceration, altered tear distribution and lead to loss of vision. Your team at Knutsford Vets can perform surgical procedures that help address entropion and ectropion.
Uveitis
Uveitis is where structures within the eye become inflamed. It can be caused by medical issues elsewhere in the body, trauma, pain, cataracts, cancer and more. It can be diagnosed through a full investigation of the eye alongside a more thorough examination of the pet's overall health. Symptoms often include pain, redness of the eye and a change to the size of the pupil compared to the normal eye. It's important the cause is identified as uveitis can cause blindness.
Eye Injuries
Cats and dogs can often pick up troubling eye injuries through fighting or even trauma. We can help manage those injuries and restore comfort and vision.
Corneal Ulcers
Ulceration of the cornea (the clear bit of the eye) is often painful and can lead to redness and a discharge from the affected eye. There can be many causal factors such as trauma, entropion, dry eye and infection. We can help you diagnose and treat the condition..
Canine glaucoma
Glaucoma is a condition in which there is increased fluid pressure within the eye(s), as a result of the fluid produced in the eye not draining properly. If the condition is not treated quickly, it can lead to blindness.
Veterinary Ophthalmology Fact Sheets
We have made some handy educational fact sheets below for advice on common pet eye issues. If anything in our fact sheets sounds familiar to you, then it's probably the right time to refer your pet to our veterinary ophthalmology service here at Knutsford Veterinary Surgery.
Veterinary Ophthalmology FAQs:
What Is a Veterinary Ophthalmologist?
How Does Your Ophthalmology Referral Service Work?

Not all vets have advanced training in ophthalmology and may choose to refer your pet to another veterinarian with additional qualifications, or to a surgery with advanced equipment. At Knutsford Vets, we have a range of experienced veterinarians and equipment at our disposal to diagnose and treat your pet with the utmost care.

To refer a patient, please click on the button below and provide the relevant medical history for your patient. Our friendly team will then be in touch to arrange the details.