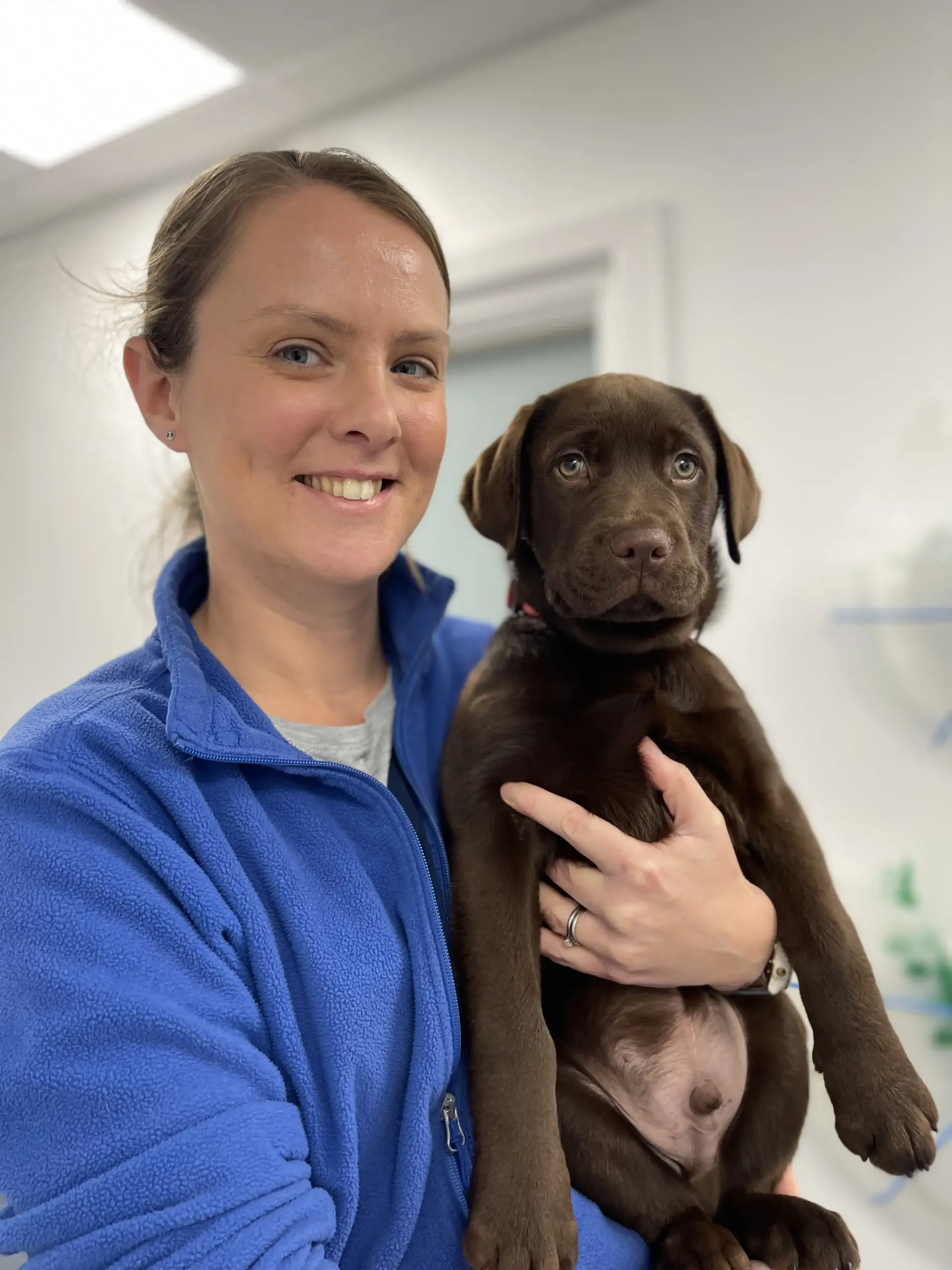 I enjoy every aspect of veterinary work and love the excitement of every day bringing new challenges.
About Dr Rachel Caines BVSc CertAVP(VD) MRCVS
Tell us a bit about yourself
Hi, I'm Rachel Caines. I've been with the team at Knutsford Vets Surgery since 2015 as a Veterinary Surgeon, and I qualified from The University of Bristol in 2011.
What additional qualifications do you hold?
I have additional training in the field of dermatology, after studying for a post-graduate certificate in this discipline and sitting a final examination in September 2020 I now hold a certificate in advanced practice in Veterinary Dermatology.
What is a typical day like for you?
My days vary, from performing consultations for pets and clients to performing planned surgery and dealing with any emergency cases when they arise. I love working with a fabulous team with an interesting and varied caseload.
What do you enjoy most?
Getting to know the patients is an important aspect of the job for me. I also enjoy working together with clients to deliver excellent care, ensuring experiences are as pleasant as possible.
What do you do outside of work?
Outside of the practice, I enjoy training my working Cocker Spaniel, Ralph. Currently, we compete in flyball and have recently started agility training. I consider myself as a home bird so like spending time with my family, including my Abyssinian cat, Luigi.
Favourite Song
My favourite music includes anything by Ed Sheeran or my alarm song – Shotgun by George Ezra.
Favourite film
My favourite film is The Notebook.