Keeping pet's teeth healthy in Knutsford
Unlike humans, pets don't have the ability to maintain their own dental hygiene, which is why veterinary dental care is so important. We have a range of equipment and the experience to diagnose and treat dental illnesses in pets to prevent them developing into a more serious condition.
Why is it important to care for your pet's teeth?
Every time a dog or cat eats its food, debris mixes with saliva and bacteria and forms a layer of plaque on their teeth – something that humans brush off their teeth twice daily.
Without brushing, this plaque forms a layer of hard tartar on the teeth. The presence of the tartar, along with bacteria trapped along the gum line can cause inflammation of the gum (gingivitis) and smelly breath (halitosis).
With time this can move down into the tooth roots causing wobbly teeth, pain and infections. Infections can cause abscesses and can also have effects on other body systems such as the heart and kidneys. Good dental care is therefore essential for the health and wellbeing of your pet.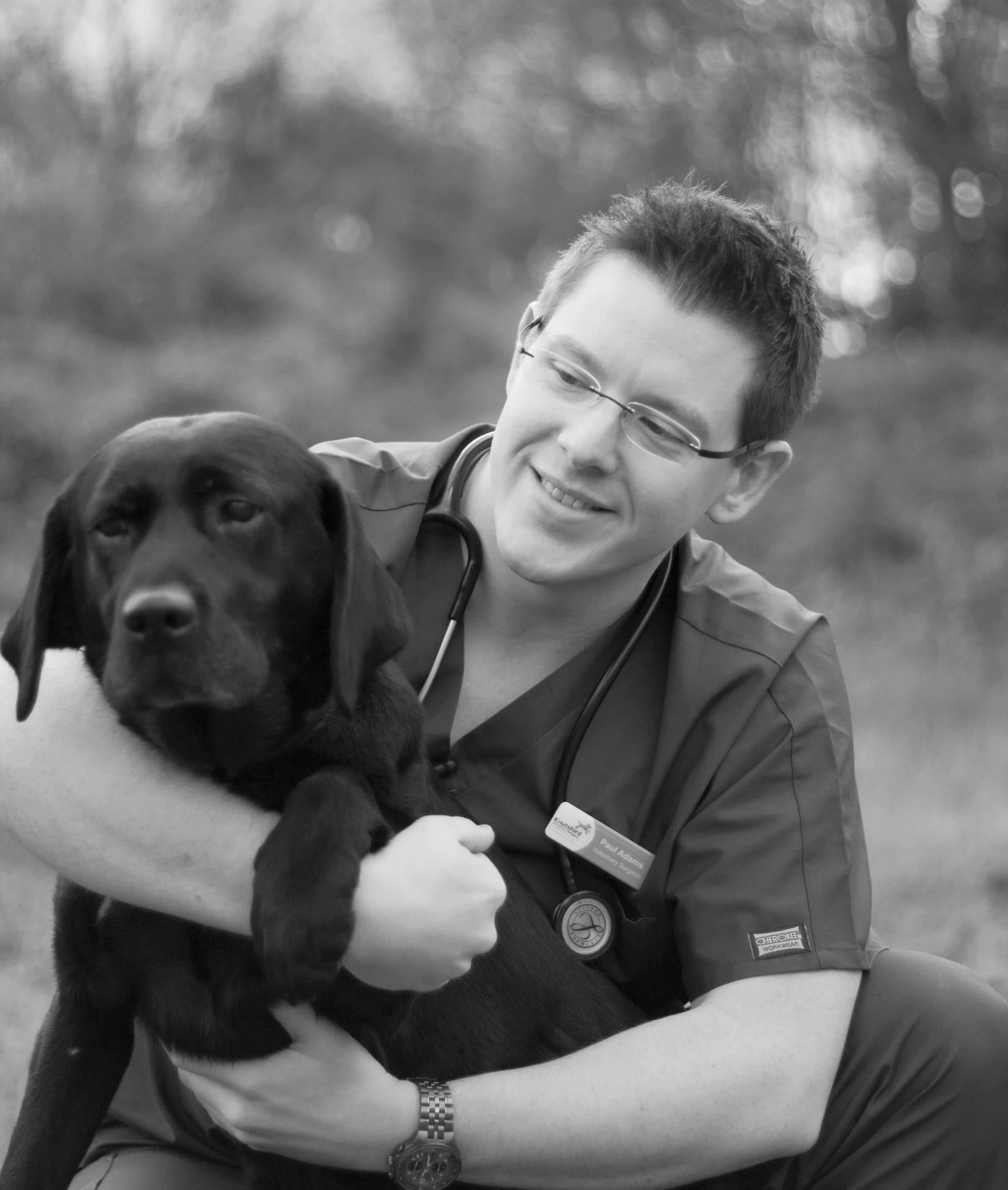 Our pet's dental health can play a big role in helping them maintain a good quality of life. That's why it's so important you adopt a good tooth brushing routine and book regular check-ups.
Preventative dental care
We're huge advocates of preventative dental healthcare. Where over 90% of pets will require some form of dentistry before they are 5 years old, isn't it better we look to mirror the progress achieved in the human sector. That's why at Knutsford Veterinary Surgery we have included a 20% discount on scale and polish treatments as standard within our Gold Plan.
We can also help teach you how to brush your pet's teeth at home. Brushing teeth is still regarded as the Gold Standard in dental hygiene in which a mechanical and enzymatic cleaning approach can be achieved. It has the added advantage that it is also the cheapest option.
It's not just young dogs that can be taught to accept brushing, but we can also help older dogs too. For a quick guide on how to brush a dog or cats teeth, watch our video below.
State of the art dental x-rays
We invest in the best equipment available here at Knutsford Vets and have a state of the art dental x-ray system to detect dental problems both above and below the gum-line. This is the gold standard of care in the human world so why shouldn't it be in veterinary medicine?
Our dental x-ray system uses the same plates used by human dentists. The level of detail is much higher than a standard x-ray plate that may be utilized for taking an x-ray of a leg for example. The small size and high resolution allow intra-oral x-rays to be taken to diagnose disease within the mouth and monitor any progression.
Other vets may use lower quality plates that have been adapted from a standard x-ray system, however these lack the detail and resolution and can lead to disease being missed.
So what sort of issues are picked up on our dental x-rays?