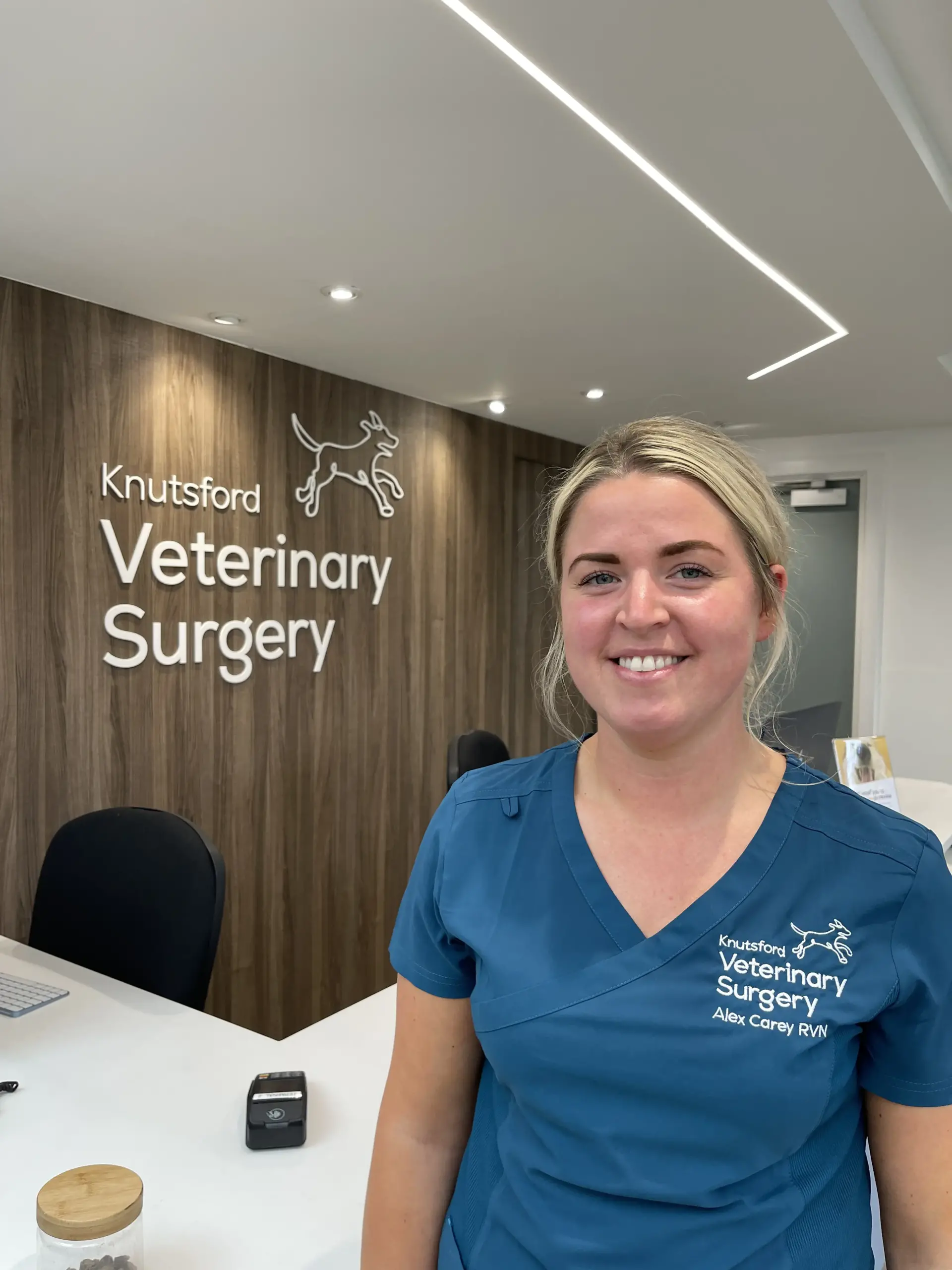 About Alex
Alex is a Veterinary Nurse and alongside Holly, Aimee and Natalie Stanley delivers a wide range of vital services here at Knutsford Veterinary Surgery, including health checks and a range of pre-operative procedures. She has worked in veterinary practice since 2014 and gained her veterinary nurse qualification in 2018. Alex has a Diploma in Veterinary Nursing and has a particular interest in Emergency and Critical care. She is hoping to complete a certificate in ECC in the near future.
As a veterinary nurse, Alex's role is very varied and includes a huge variety of duties from assisting the team in the general running of the practice to preparing patients for theatre, radiography, monitoring anaesthesia, taking and running blood samples, inpatient care and running a range of nurse clinics.
Her favourite part of the role is getting to know the clients and their pets and providing the best care possible. She particularly enjoys caring for inpatients and finds nothing more rewarding than nursing a poorly patient and then seeing them being discharged home to their family.
When Alex isn't at the farm with her cheeky pony Frank, or walking along the beach with Chinese crested dog, Stanley, she enjoys spending time with her family and friends. Her favourite artist is Rihanna and Alex is a big fan of all things Disney. The most unusual animal Alex has treated was a hedgehog that needed surgery.